Extreme Clean Johannesburg: Elevating the Standard of Cleanliness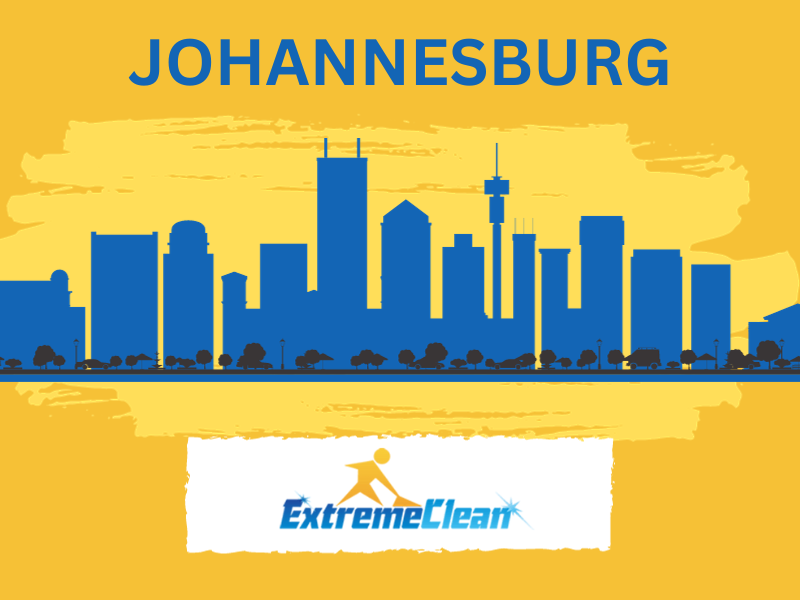 In the vibrant and bustling city of Johannesburg, maintaining a clean and hygienic environment is a top priority. Enter Extreme Clean Johannesburg, a cleaning company that has carved a niche for itself through its commitment to excellence and unwavering dedication to client satisfaction.
A Tradition of Excellence
Extreme Clean Johannesburg boasts a rich tradition of excellence in the cleaning industry. With years of experience under their belt, they have become a trusted name for residential and commercial cleaning services across the city. Their reputation is built on a foundation of exceptional service, attention to detail, and a passion for cleanliness.
Comprehensive Cleaning Solutions
One of the key strengths of Extreme Clean Johannesburg is its ability to offer a wide range of cleaning solutions tailored to the unique needs of its clients. Whether you require a thorough deep cleaning, routine maintenance, or specialized cleaning services, they have you covered. Their services include:
Post Occupation Cleaning: From apartments to sprawling estates, Extreme Clean Johannesburg ensures that your home is a sanctuary of cleanliness.
Commercial Cleaning: Businesses of all sizes benefit from their professional and thorough cleaning services.
Carpet and Upholstery Cleaning: Say goodbye to dirt and stains with their advanced cleaning techniques.
Window Cleaning: Enjoy crystal-clear views with their expert window cleaning services.
Post-Construction Cleaning: They transform post-construction sites into pristine, move-in-ready spaces.
Green Cleaning for a Better Environment
Extreme Clean Johannesburg understands the importance of eco-friendly practices in today's world. They prioritize the use of environmentally friendly cleaning products and sustainable methods whenever possible. With them, you can have peace of mind knowing that your space is not only clean but also kind to the environment.
Customer-Centric Approach
At the heart of Extreme Clean Johannesburg's success is its customer-centric approach. They believe that every client deserves personalized attention and a cleaning plan tailored to their unique needs. Their team is punctual, reliable, and dedicated to delivering top-tier service, ensuring that your expectations are not just met but exceeded.
In conclusion, Extreme Clean Johannesburg is a shining beacon in the world of cleaning services. Their tradition of excellence, comprehensive solutions, commitment to eco-friendliness, and customer-centric philosophy make them the go-to choice for maintaining a clean and healthy environment in the bustling city of Johannesburg. Whether you're a homeowner seeking a pristine living space or a business owner in need of a spotless workspace, Extreme Clean Johannesburg is here to elevate your standards of cleanliness.